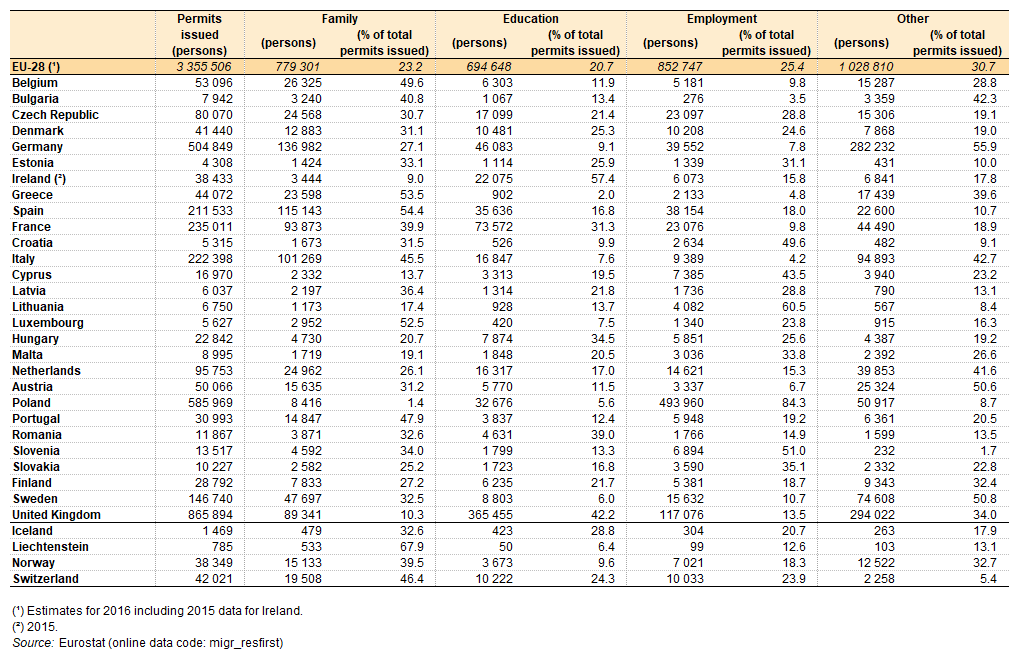 84% or 493k permits in 2016.
A lot of permits are for 6 months, Ukrainians mostly come for work, then go back for few months and return again. I know from family shop manager that they are happy to organize that kind of arrangement for them, basically they work in 6-12 months rotation.
It looks very similar to Ireland when I was there, probably less families, due to a lot of seasonal workers - mostly construction.
Factories are full of foreigners at the moment all same again like in Ireland.
The article is going to be updated soon.
https://ec.europa.eu/eurostat/statistics-explained/index.php/Residence_permits_statistics
In my sector (IT) there its not so common yet.
From speaking to Ukrainian graduate who finished college here in Wrocław, the dorm is full of indian students. I can definitely see some IT people from that region in and around offices in which I work.
What's really interesting is how much office space is being built at the moment (on top of last 5-10 years). I guess still cheap and decent quality.
One of main topics in media at the moment is lack of workers and danger of Germany taking part of our migrants as they plan to relax employment laws.

_________________


Why it was so windy there?

... I am out.

For future reference, a 'soft landing' theorem:
06/2007:

Central Bank predicts soft landing for housing


http://www.independent.ie/business/iris ... 96858.html
It's all grand